Glo2 Facial
Glo2 Facial is the go-to treatment for rebalanced beauty that utilizes patented Oxfoliation and the body's natural superpowers to deliver clean, calm, and naturally hydrated skin. The following are the steps involved with the Glo2 Facial and Glo2 Back Facial Treatment.
OXFOLIATE:
Glo2 Facial OxyPods react with Primer Gel to gently exfoliate the skin to create a bubbly, CO2-rich environment on the skin's surface. The body responds by sending a surge of oxygen to the skin, which creates ideal conditions to nourish and transform the skin from the inside out.
LUX:
Lite Ultrasound Xperience creates micro vibrations that instantly smooth the skin and increase the permeability of the skin's protective layer, enabling better nutrient absorption.
DETOX:
A relaxing hands-free lymphatic massage sculpts the face, delivering instant reduction of redness and puffiness while infusing active ingredients even deeper into the skin.
60 minutes $185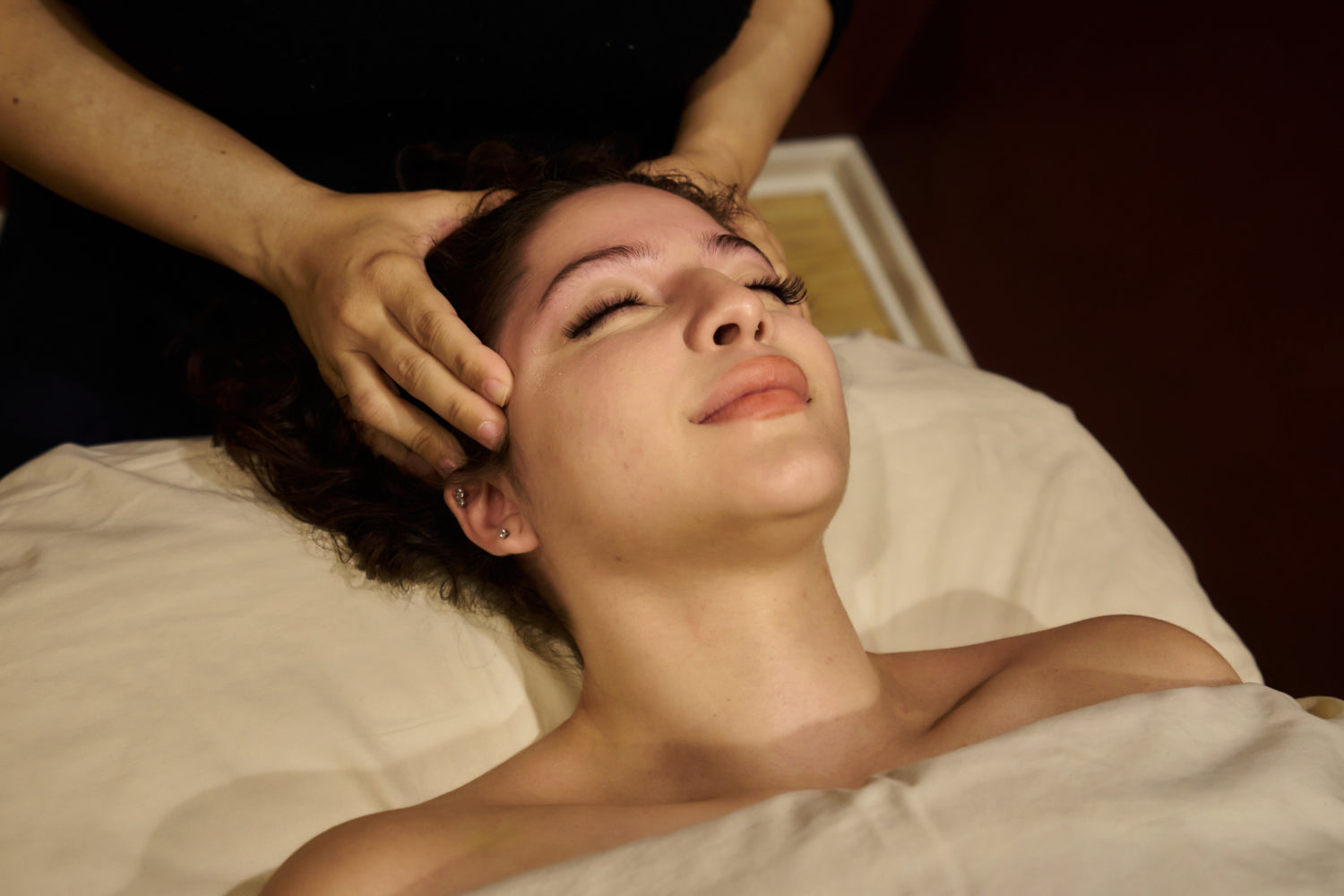 Skin Care
We use a skin care line that is aromatherapy-based, natural, and paraben-free. It is a comprehensive professional skin care line that leaves the skin balanced and smooth. Starting with hydrophilic oils and herbal extracts, the advanced cleansing systems are complemented by creams, masks, serums, sun protection, and synergy blend essential oils. This unique method of cleansing with oils also eliminates the need for astringents or toners.
You will see and feel a profound difference in your skin from these highly effective products.
Gua Sha Facial
Gua Sha is an ancient practice from traditional Chinese medicine using a flat Jade stone that is lightly grazed over the skin. This technique relaxes facial muscles, promotes lymph drainage, reduces fine lines and wrinkles, and decreases puffiness, especially under the eye. This facial includes cleansing, exfoliation, steam, and moisturizing with the added benefit of Gua Sha treatment. A treatment mask is also included in the 90 minute Gua Sha Facial.
75 min $140 | 90 min $165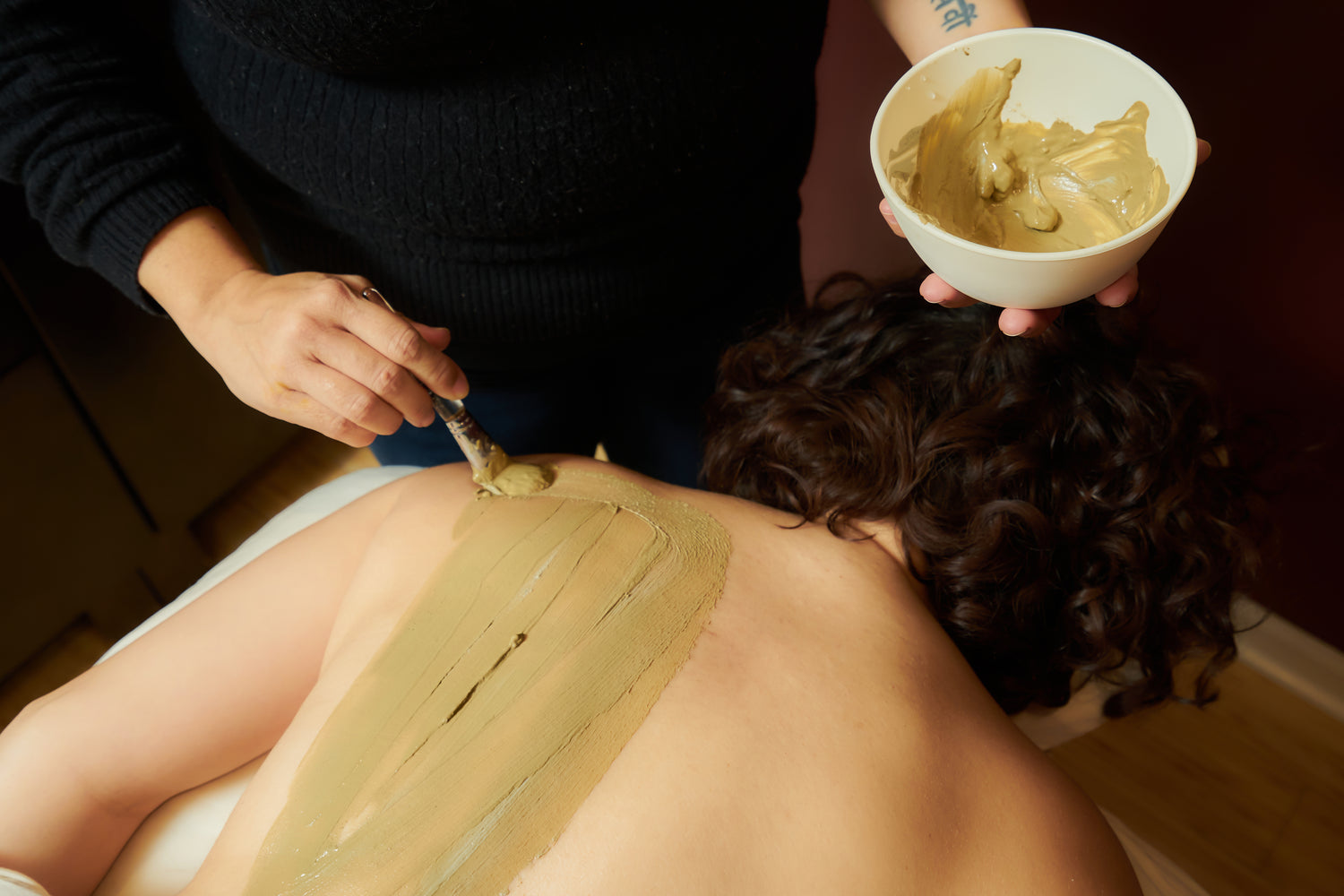 Back Facial
Back To Brilliance: The shower can only provide so much rinsing and cleansing of the back. Accumulation of shampoo and conditioning residues as well as perspiration can add to a neglected appearance. Exfoliation, an abundance of steam, massage therapy and extractions are intensely therapeutic for such a hard to reach area.
45 minutes $100
Glo2 Back Facial Treatment
Glo2 Back Facial is the go-to treatment for rebalanced beauty that utilizes patented Oxfoliation and the body's natural superpowers to deliver clean, calm, and naturally hydrated skin.
60 minutes $185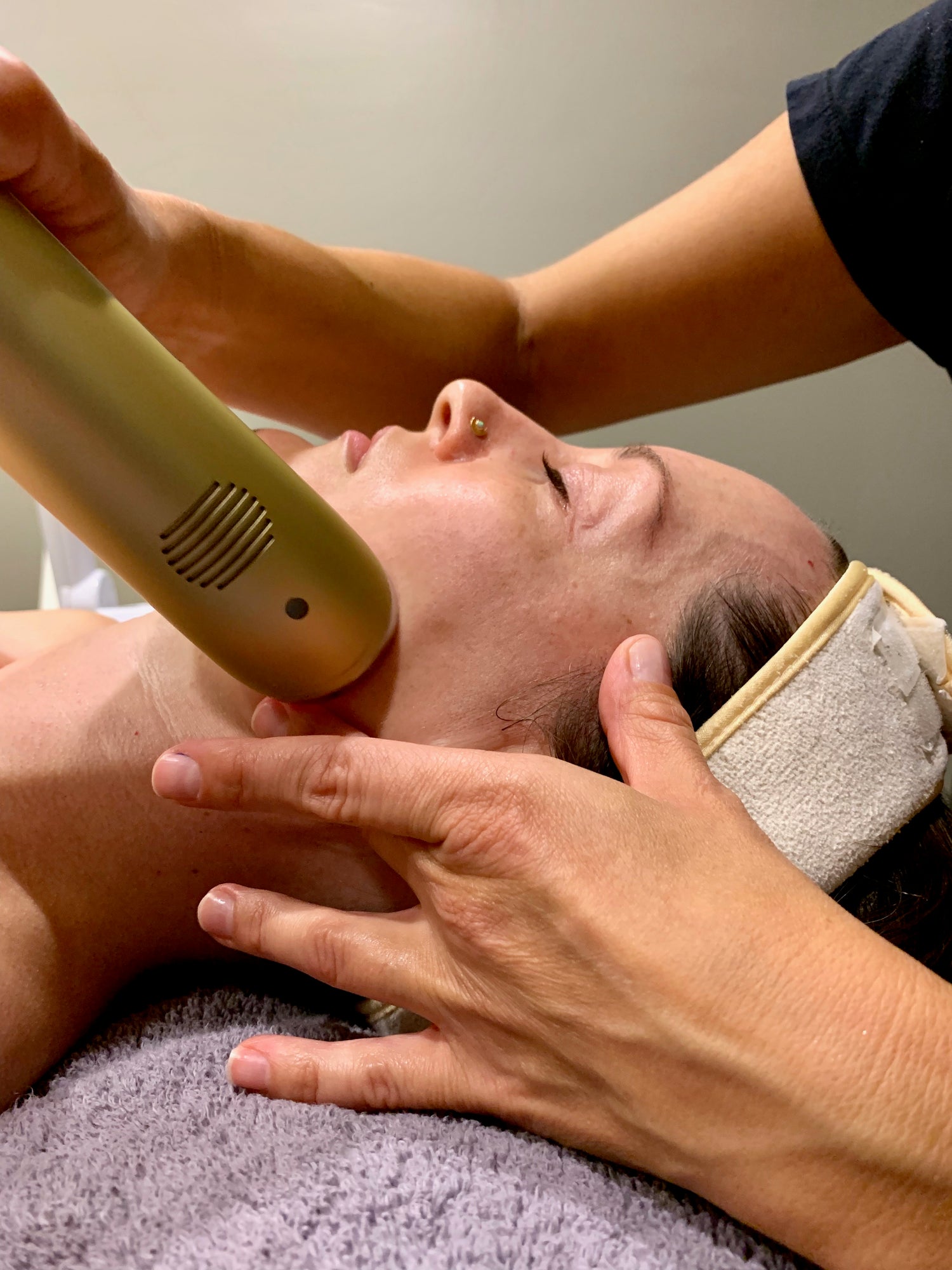 Perfectio X Skin Rejuvenation System
Improve skin texture and tone. Experience an overall glow with the treatment of the Skin Rejuvenation System. Using LED, the Perfectio X increases blood flow, tightens skin, boosts collagen, reduces hyperpigmentation, and diminishes the appearance of fine lines and wrinkles.
Added to Restoration Facial $40, Individual Treatment $40 for 15 minutes
This facial in Philadelphia includes:
Customized skin analysis: We start by identifying your skin type (dry, oily, or combination) and also address the skin's condition (acne, mature, sensitive, or hyperpigmentation).
Deep cleansing of the face, neck and décolleté: Cleansing oils are applied to these same areas, then an herbal toner is applied over the oils to customize the cleansing process.
Exfoliation: A peeling cream mask is applied and requires gentle friction to lift dead skin cells. Or, an enzyme mask could be applied instead, and it peels without manipulation
Steam: Warm vapor positioned towards your face (and about 16 inches away) will soften pores preparing them for extractions. A relaxing essential oil is applied to the neck and shoulder area.
Extractions as needed: Following the emptying of dirt and debris from the pores, a natural astringent solution is applied over these areas.
Warm towels: We remove skin products with cloth diapers that are dampened and warmed in a towel steamer cabinet. They are softer than thick terry cloth towels being pressed or dragged on the face.
Massage: Includes energizing techniques for face, upper body, hand and arm. An essential oil blend that complements your skin type and a skin revitalizing massage cream will bind moisture and increase elasticity.
Treatment mask: A generous application of the finishing mask is applied.
Hydration: A special vitamin C serum, followed by the appropriate moisturizer for your skin type, an eye and lip treatment and sun block will seal and protect.
Add Ons
Service Add Ons or Enhancements allow the guest to experience additional services that can be performed during the same time another service is being performed.
Collagen Gloves
Vegan collagen gloves are enriched with shea butter and niacinamide to effectively moisturize, brighten, and revive dry skin from your hands up to your elbows. These elbow-high gloves intensely nourish skin leaving it visibly softer, smoother, and more youthful in 15 minutes or less!
$20
Collagen Socks
Slip your feet into these Collagen Socks, infused with vegan collagen, argan oil, and shea butter. These socks deliver an intensive foot treatment in just 15 minutes or less. Nourishing and moisturizing, these foot masks are the perfect remedy for dry skin, thanks to their extreme hydrating properties that leave your feet feeling energized.
$20
Tea Bag Eye Treatment
Loose tea is brewed, steeped then chilled in preparation to diminish dark circles and tighten the skin under the eyes. Caffeine shrinks the blood vessels just under your skin. This reduces swelling and puffiness under the eyes, and the constricted blood vessels also help to eliminate the dark circles. Tannins are responsible for the color and astringent flavor of the tea. The astringency also helps to constrict capillaries and blood vessels, with the same effects as the caffeine.
$18